After over two years and almost 200 hours of flying fun with my RV-6A, I finally bit the bullet (down time and $$$$) and got my plane painted at T&P AeroRefinishers in Salinas, CA (KSNS). It turned out great and I highly recommend Juan and his crew at T&P if you're looking for a paint shop.
I designed the paint scheme with some help from my son after looking at many RVs over the years and a number of sketches my son and I made from Van's simple 3-view pdf drawings pulled from the Van's Aircraft web site. I gave Juan at T&P the "final" colored pencil sketch of what I wanted and then once the base white coat was on the plane, my wife and I went to T&P and were able to adjust the taped up color scheme until we got it just how we wanted it. A week or so later, it was time to put the RV back together!
This page shows some pictures at a couple different points in the process.
Several weeks after dropping my RV-6A off at the paint shop and taking it apart, the base coat was on and ready for taping the color scheme in place: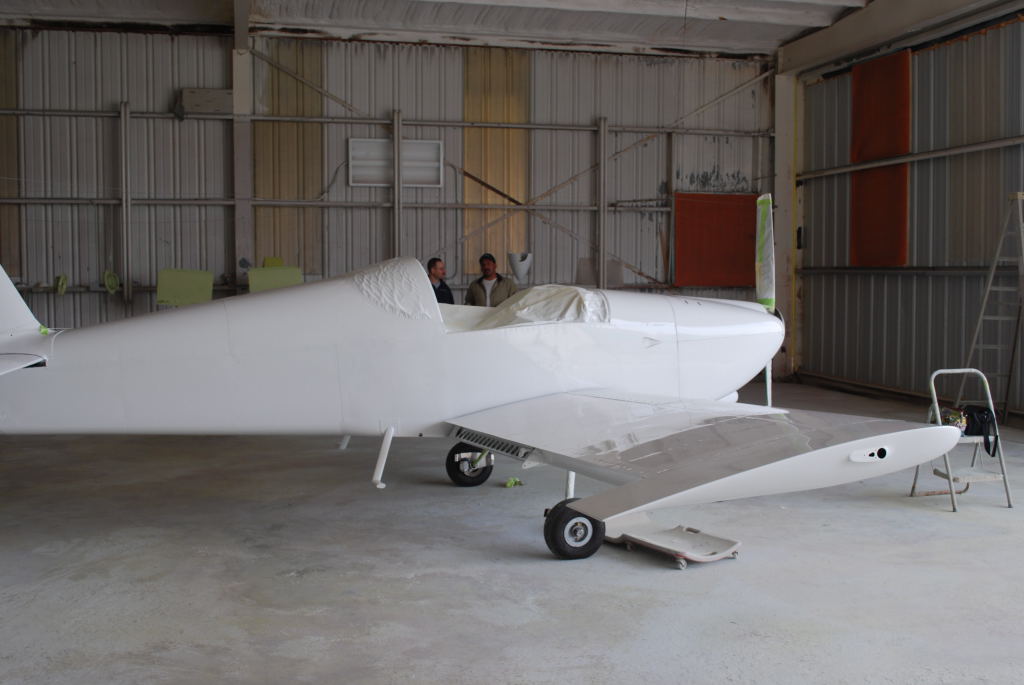 Getting the color scheme taped on the plane started with a simple metal rod taped in place in approximate pattern that I had sketched on the Van's pdf 3-view diagram: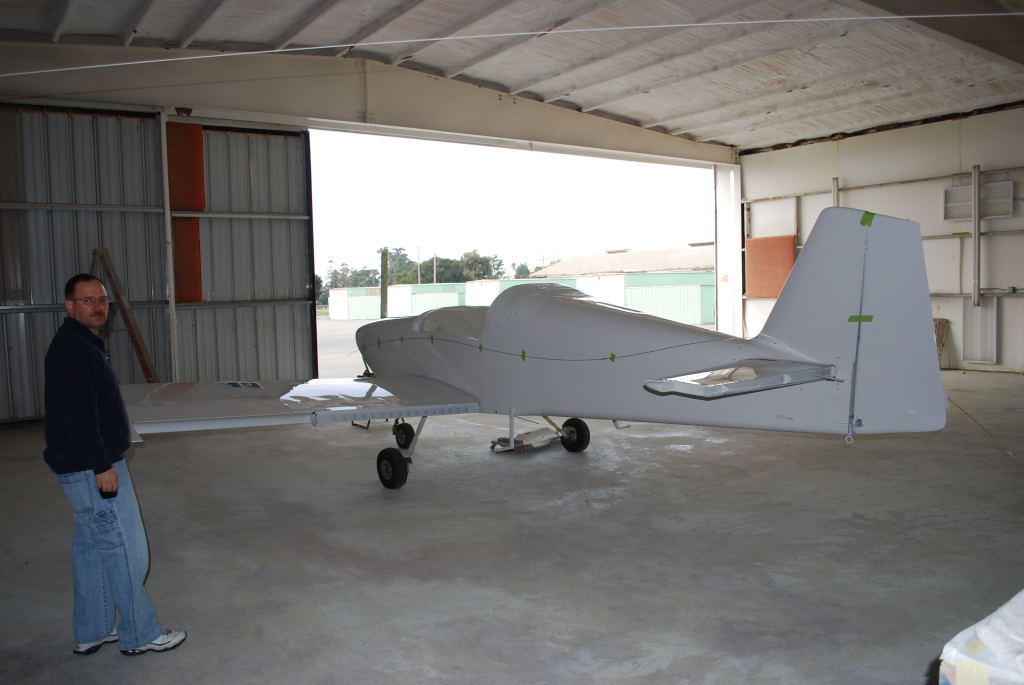 Here Juan's crew at T&P had the metal rod taped in place for marking tape lines after we made adjustments to get something we thought would look good: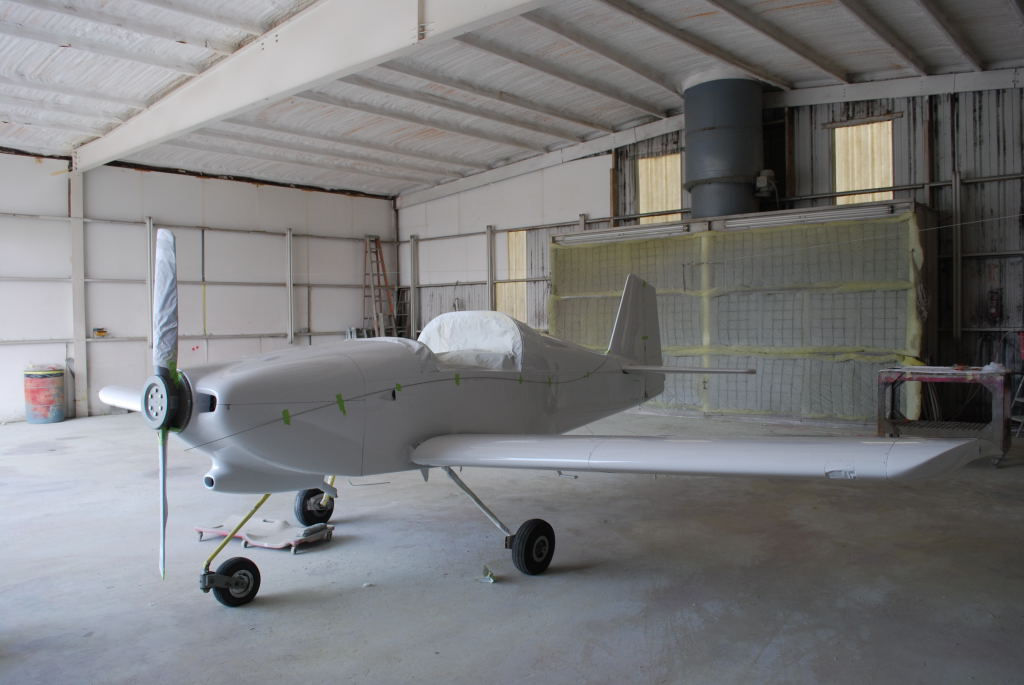 Upper line taped in place and now marking line for taping bottom of trim stripe: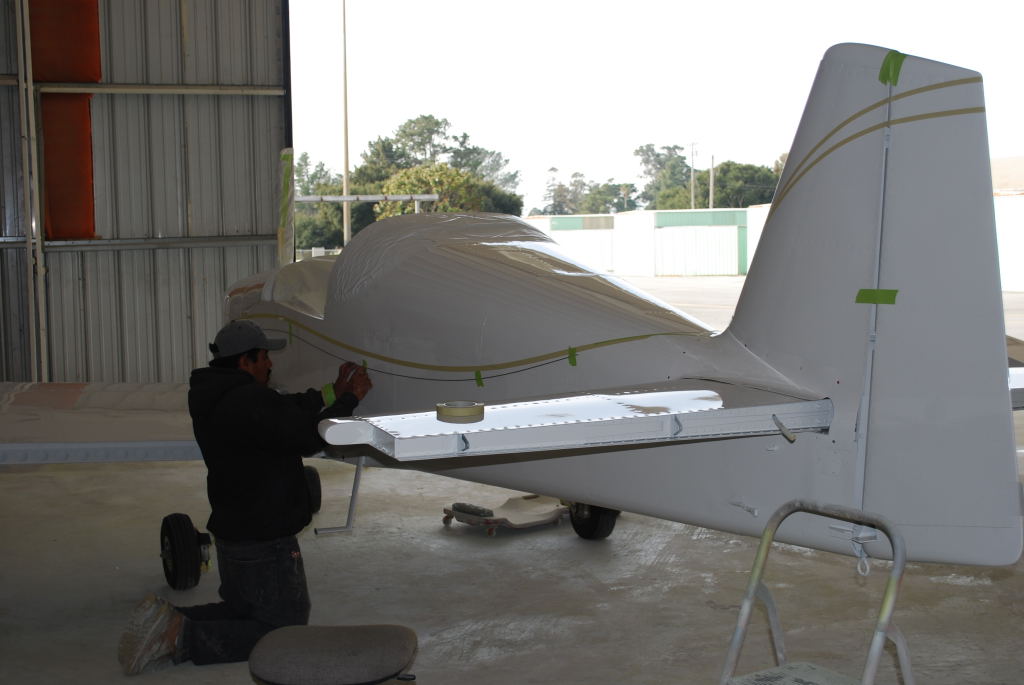 Here's what we settled on for tail trim stripe and color line after some adjustments on trim stripe width on fuselage, tail, and wingtips to match things up: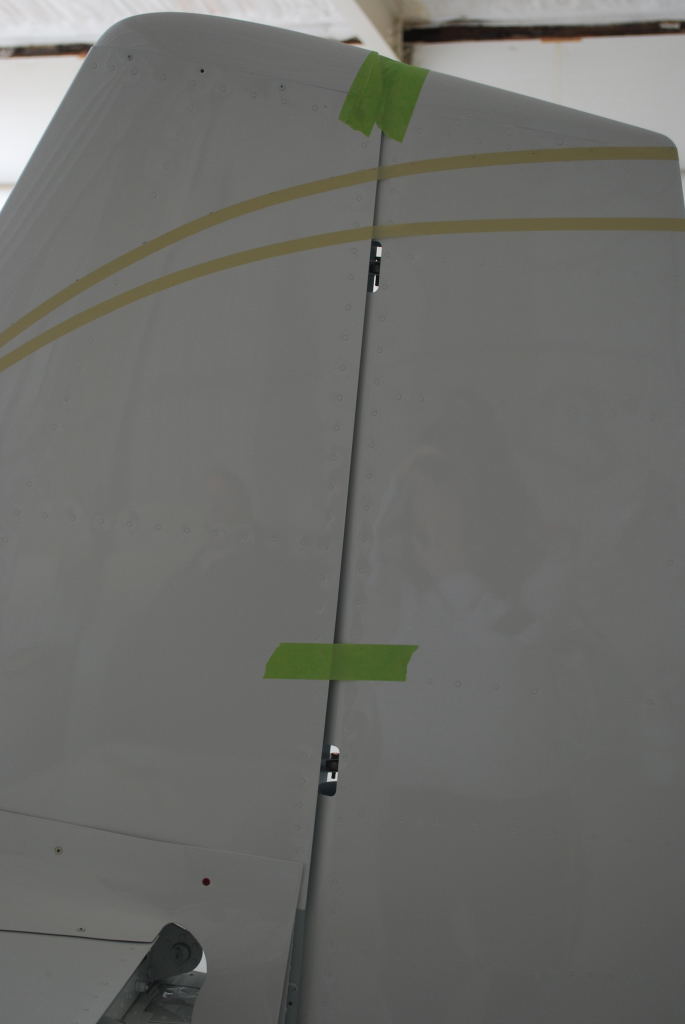 Here we had settled on the final design, taped in place on one side of the fuselage only at this point. After my wife and I left, Juan and his crew matched everything up on the other side as well as matching wingtip top side pattern to bottom of wing.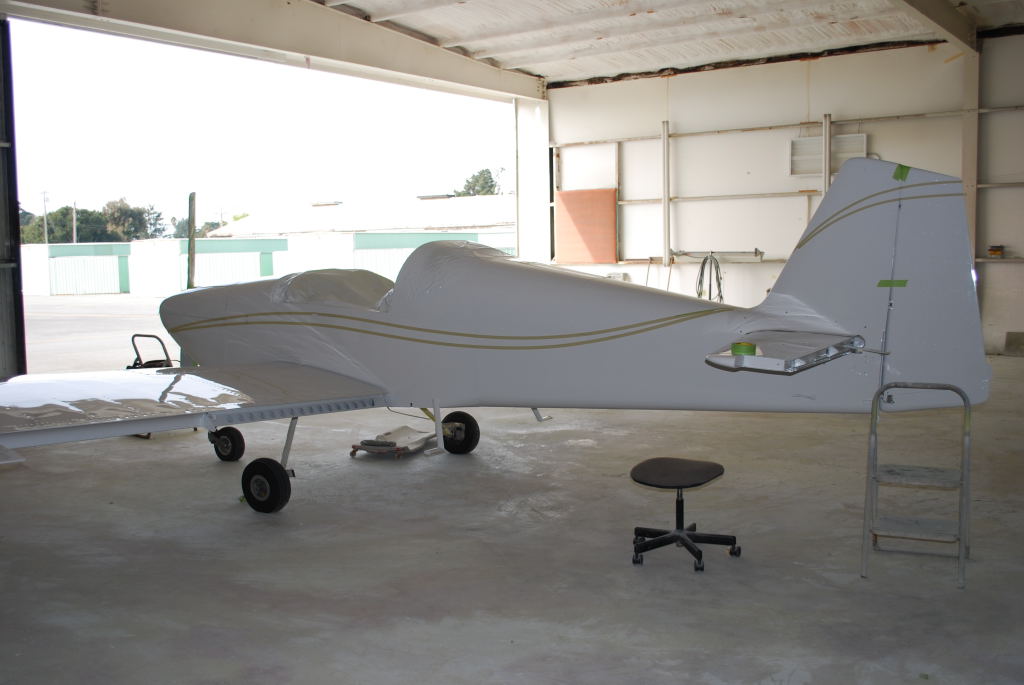 Went through a couple iterations on wheel pants taping and came to this as final design taping (done on one wheel pant that was matched on others after my wife and I left the shop that day):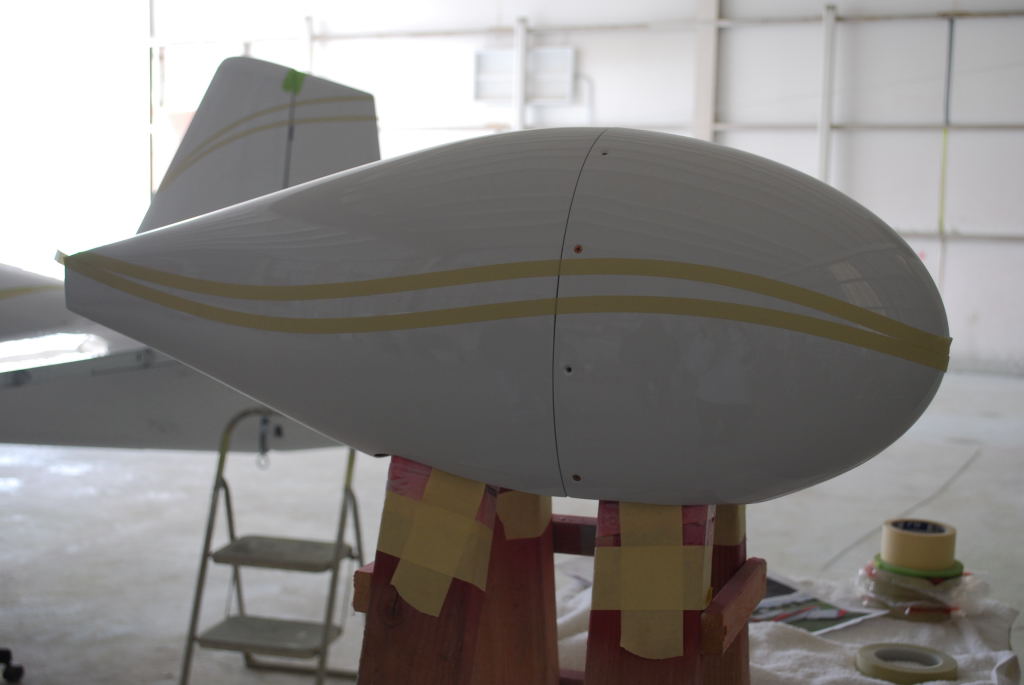 Wingtip final design taped: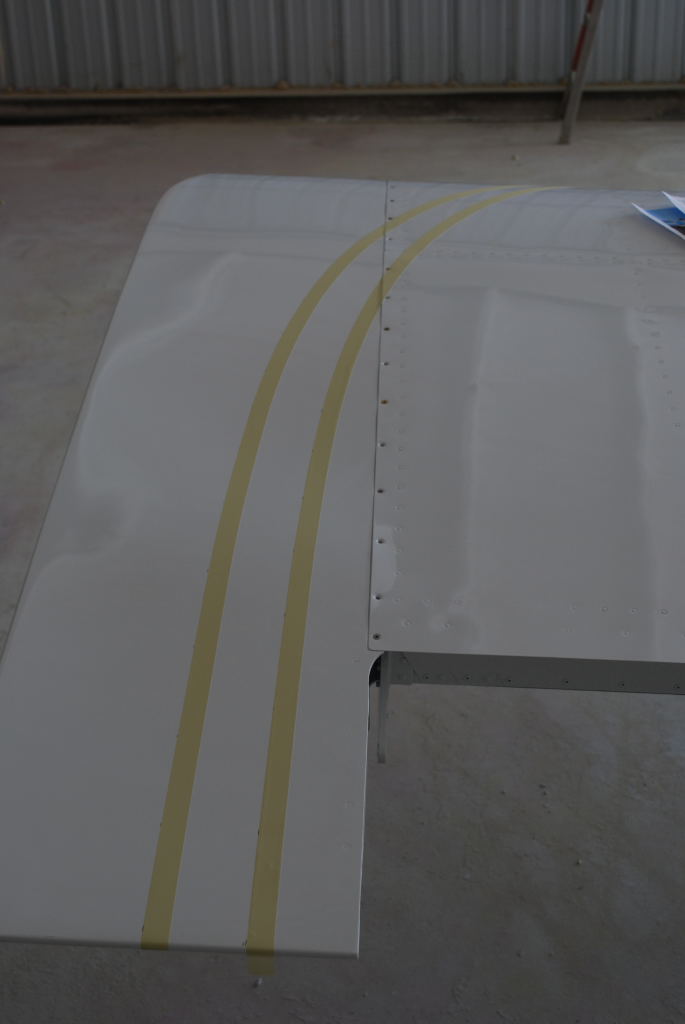 And a little over a week later (and lot of work putting the plane back together!), my "new" and much better looking RV-6A is rolled out on the ramp at T&P in Salinas: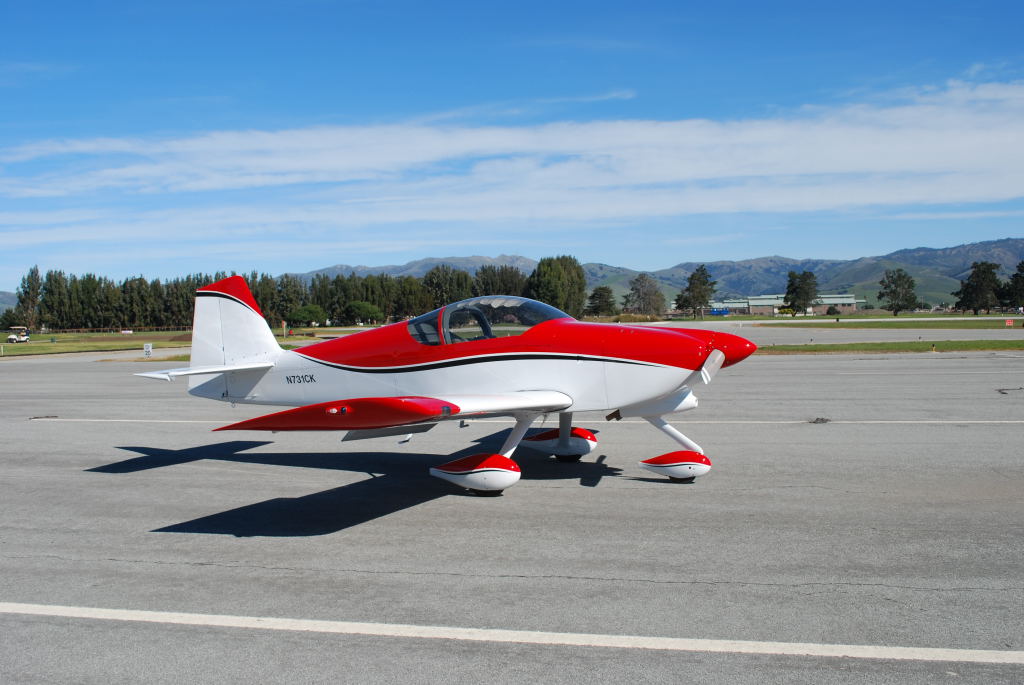 Wingtip final paint: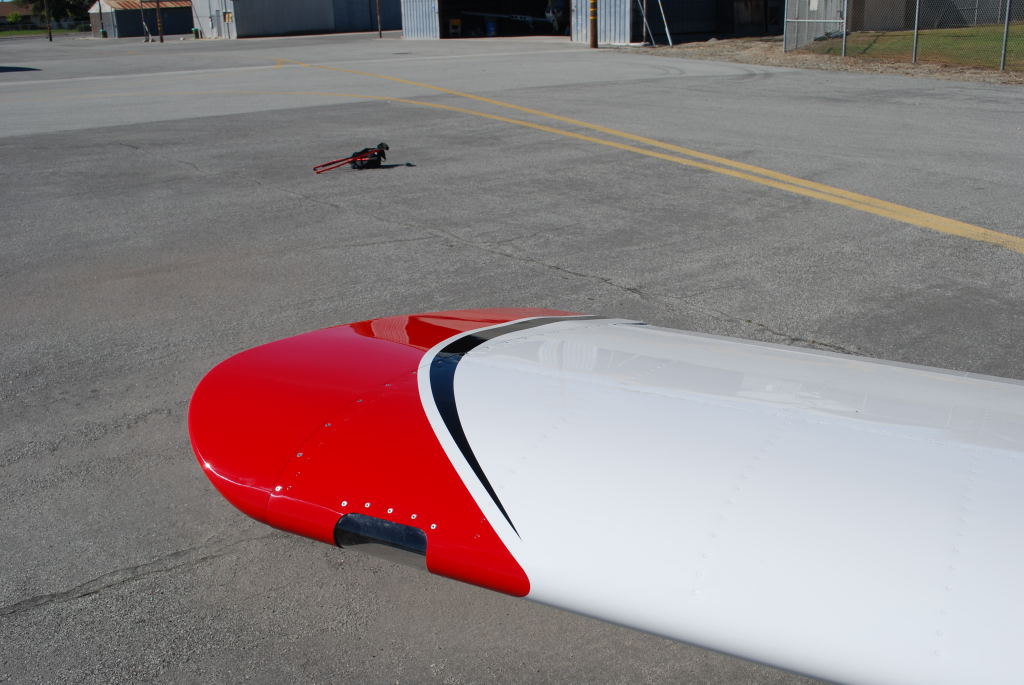 And back home in my hangar at KRHV (shared with two RV-4s), fresh W&B along with test flight completed: