With considerations for break-in procedures for the new engine on the front end, I didn't want to have an extended period idling at the run-up pad for other traffic so my son and I pulled the plane to an out of the way place on the taxiway (ok, after taking my turn I quickly decided he'd do most of the pulling....). That way I could go through my pre-start checks and other preparations, starting up only after I was ready and could see there was no interfering traffic in the pattern or on the taxiways. Here we are positioning the plane: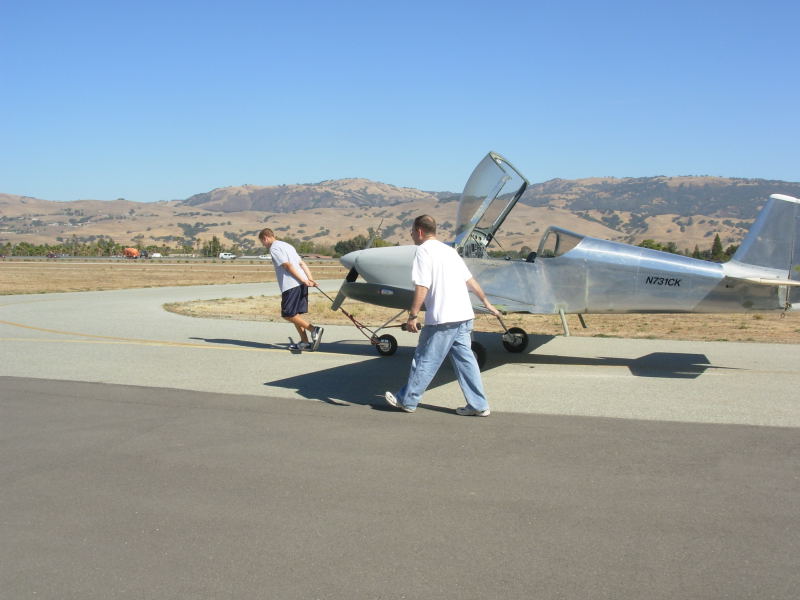 With everything ready and my ground crew (Kellie, Justin and Rachel) in position with radio and cameras, here I am settling in and getting strapped in: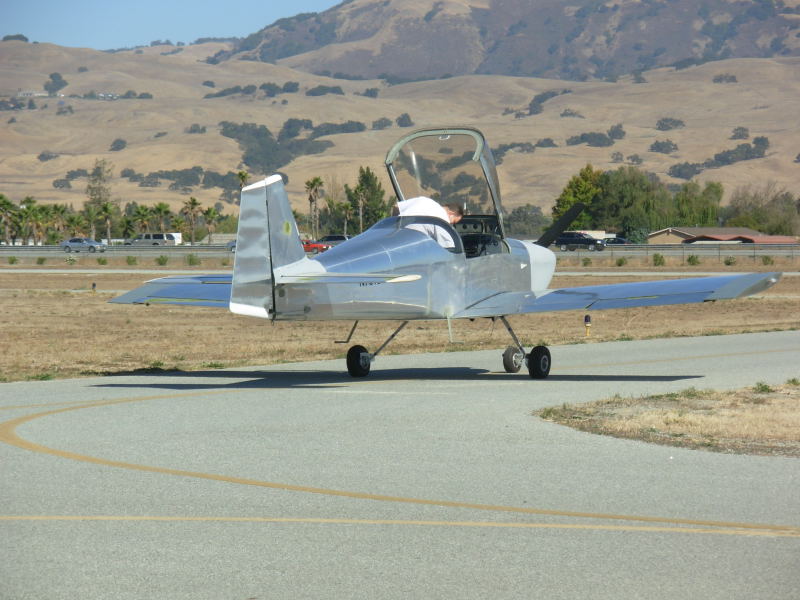 Almost ready to go here; with 80F temperatures and plenty of sun, I wasn't going to close that greenhouse canopy until I was just about ready to start that big air conditioning fan up front (note the hat to protect my balding head!!):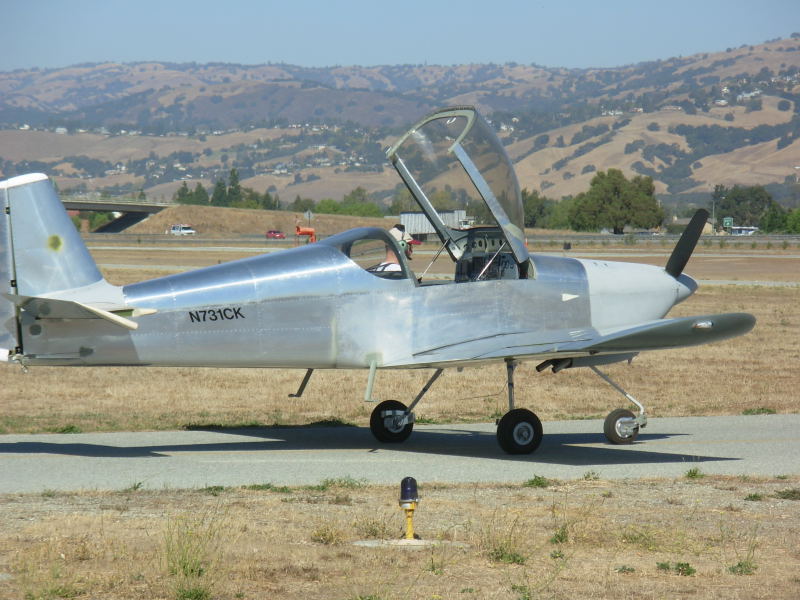 With the canopy in the "taxi" position to allow for some ventilation until I get to the run-up pad, the engine is started and I'm ready to taxi for first flight: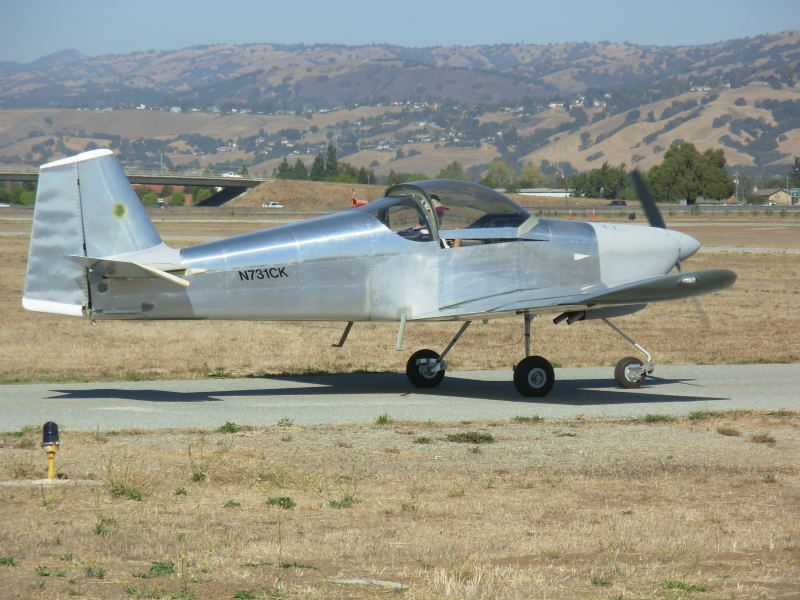 Kellie got the first take-off and landing on video for me, leaving Justin to handle the digital camera. He was able to catch this shot of me on N731CK's first ever climb out. Airborne at last under RV power!!!! Everything was happening pretty fast for me at this point and my focus was on two things: airspeed and engine instrumentation. Not even sure what the climb rate was for most of this phase but I did catch the VSI on about 1500 fpm when I did glance at it at some point during climb-out: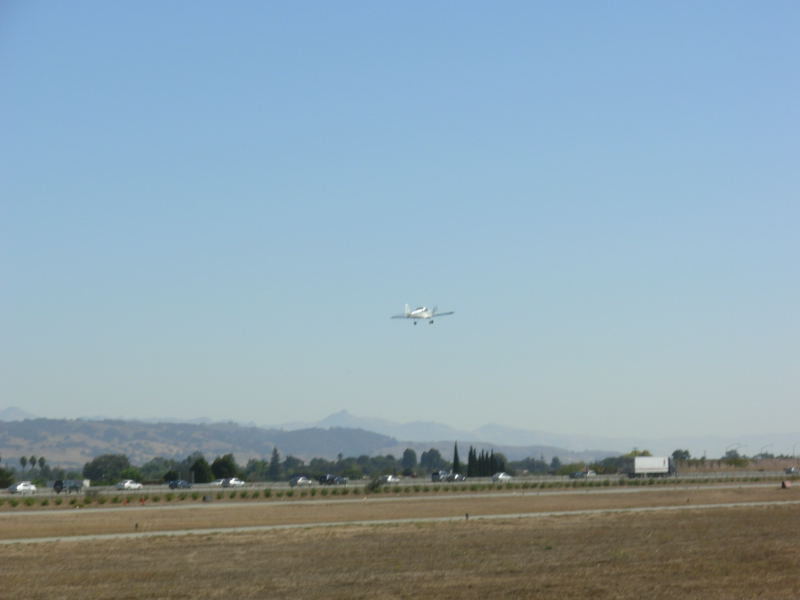 After a 30 minute first flight, here I am exiting the runway after what I consider to be a very successful first flight. The landing was far from perfect as I intentionally kept the speed a little high and then flared too soon/high but overall I was VERY HAPPY!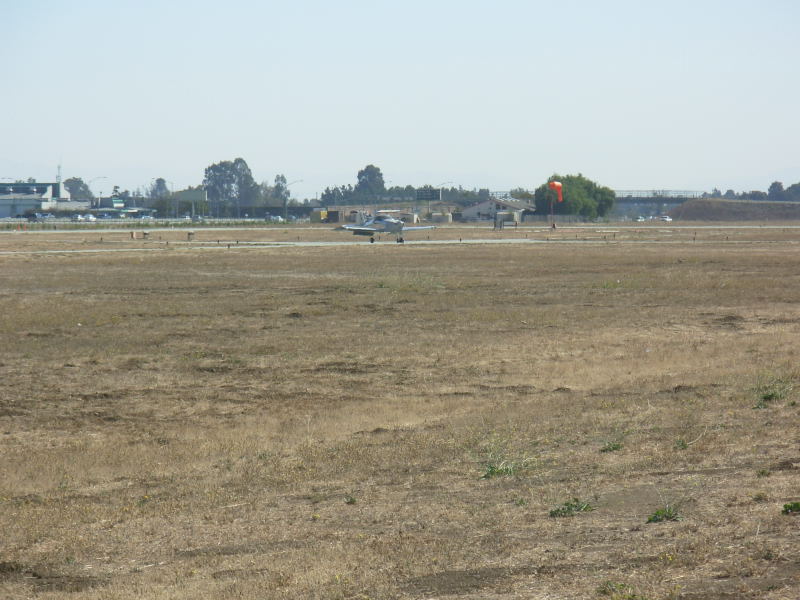 Here I am taxiing back to the hangar for shutdown after first flight. After using my checklists very carefully for every stage of the flight, you can see here that I missed the post-landing checklist and ended up taxiing back with my flaps still down....but no harm done and with that being the worst mistake of the flight, it was a good day!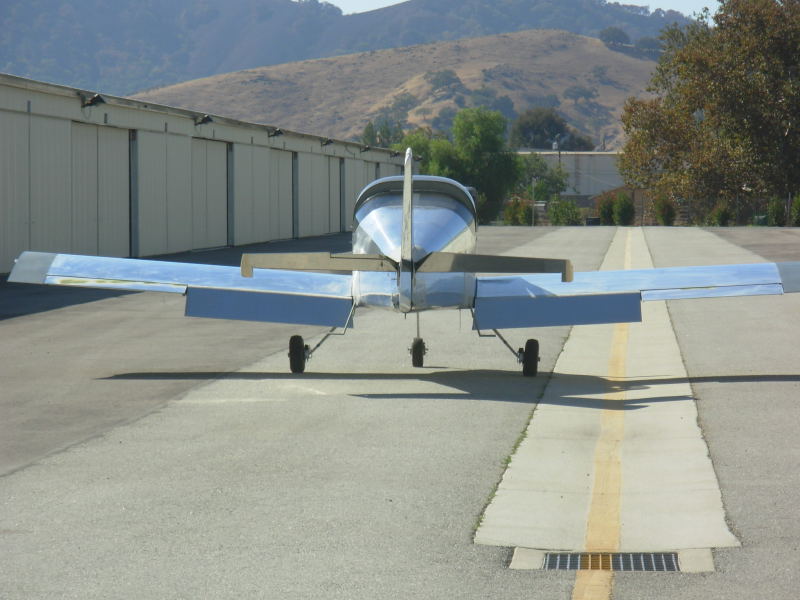 Post flight pictures below. First one with me and Kellie - I can't put in words how great she has been in putting up with this "crazy" dream I had of building and flying my own plane. No question that this project would never have flown without her support of this and everything else we've done in the last 12 years: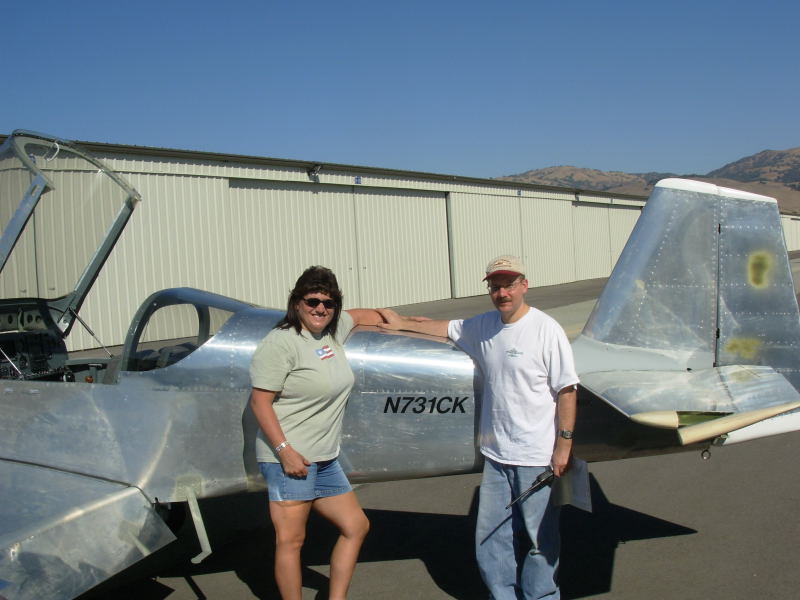 And a post-flight picture with the kids; Justin was just a toddler when I started this project and Rachel hadn't even been born when I started building the tail section in June 1996. Their older sister is off at college so won't get to see the finished plane until she comes home for Christmas, but I'm sure she doesn't remember a time growing up when there weren't airplane parts in the house: