Once out of Phase I test flying, and after a few local flights with my son Justin, he and I took our first "cross-country" trip in the RV from our home base at South County Airport in San Martin, CA to Visalia airport in Visalia, CA.
Three generations of Hand's at the Visalia airport where my son Justin and I flew our RV-6A to meet my parents as they were starting their annual spring migration North in a non-flying type of RV:
Dad works on climbing into my RV-6A for his first ever RV flight: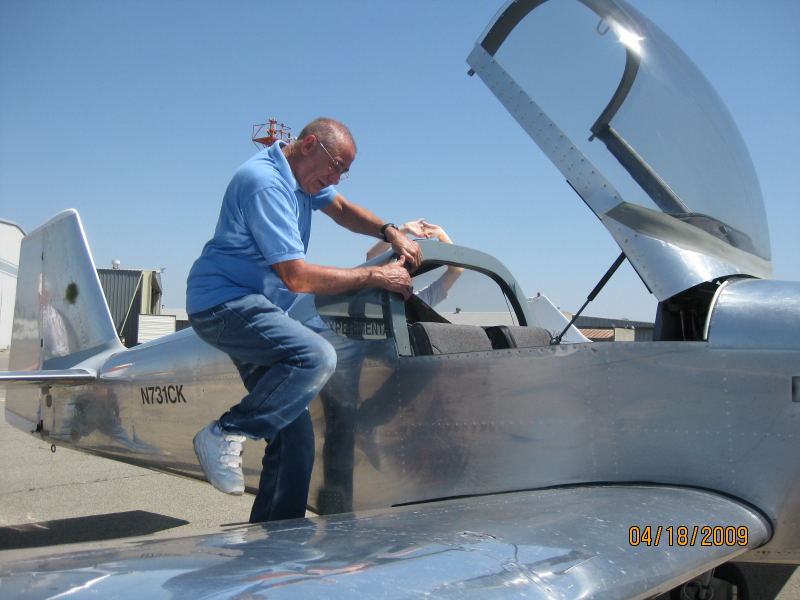 Helping Dad get strapped in and ready to go: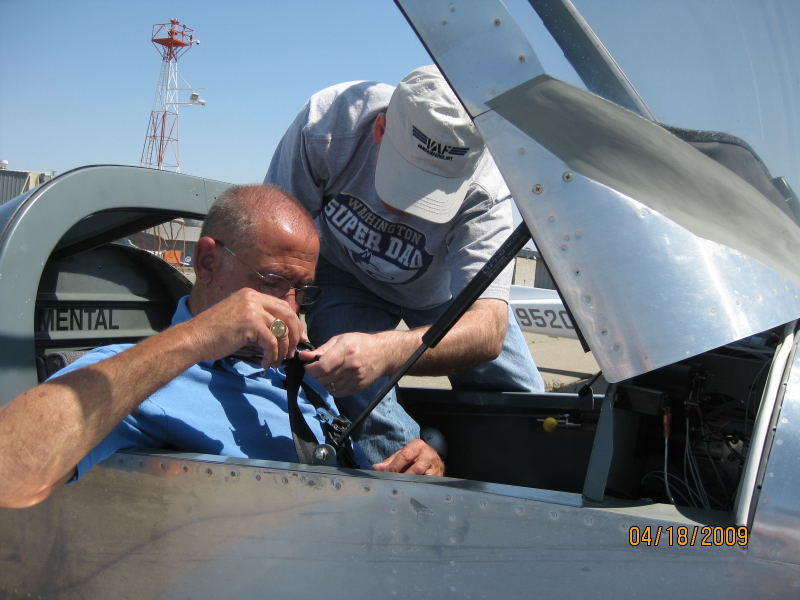 I gave Dad a ride in my old Cessna 140 not long before he retired and he went on to get his private pilot license early in retirement, although he's not current anymore. Dad's a low time private pilot and he watched my RV progress over the 12+ years it took to finish, so I was pretty excited to get to introduce him to the joys of flying an RV. This picture is just prior to starting up for Dad's first RV ride but you can already see the start of his "RV-grin"!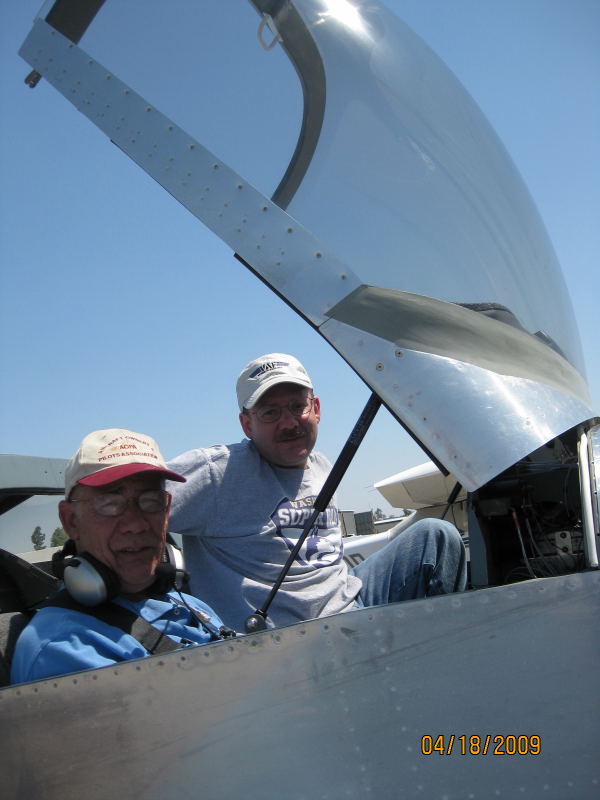 After a nice lunch with my parents, and a short flight with my Dad, Justin and I are saddled up and ready for the return flight to South County Airport: