Wings: pg 1 | pg 2 | pg 3 | pg 4 | pg 5 | pg 6
It was an uncomfortable feeling cutting into the just completed leading edges of my wings to install the Duckworth's design landing & taxi lights. They turned out fine, but if I was doing it again, I would probably go with one of the newer third-party designs that fit into the fiberglass wing tips. This picture shows the cutout prior to installing the light fixture and lens: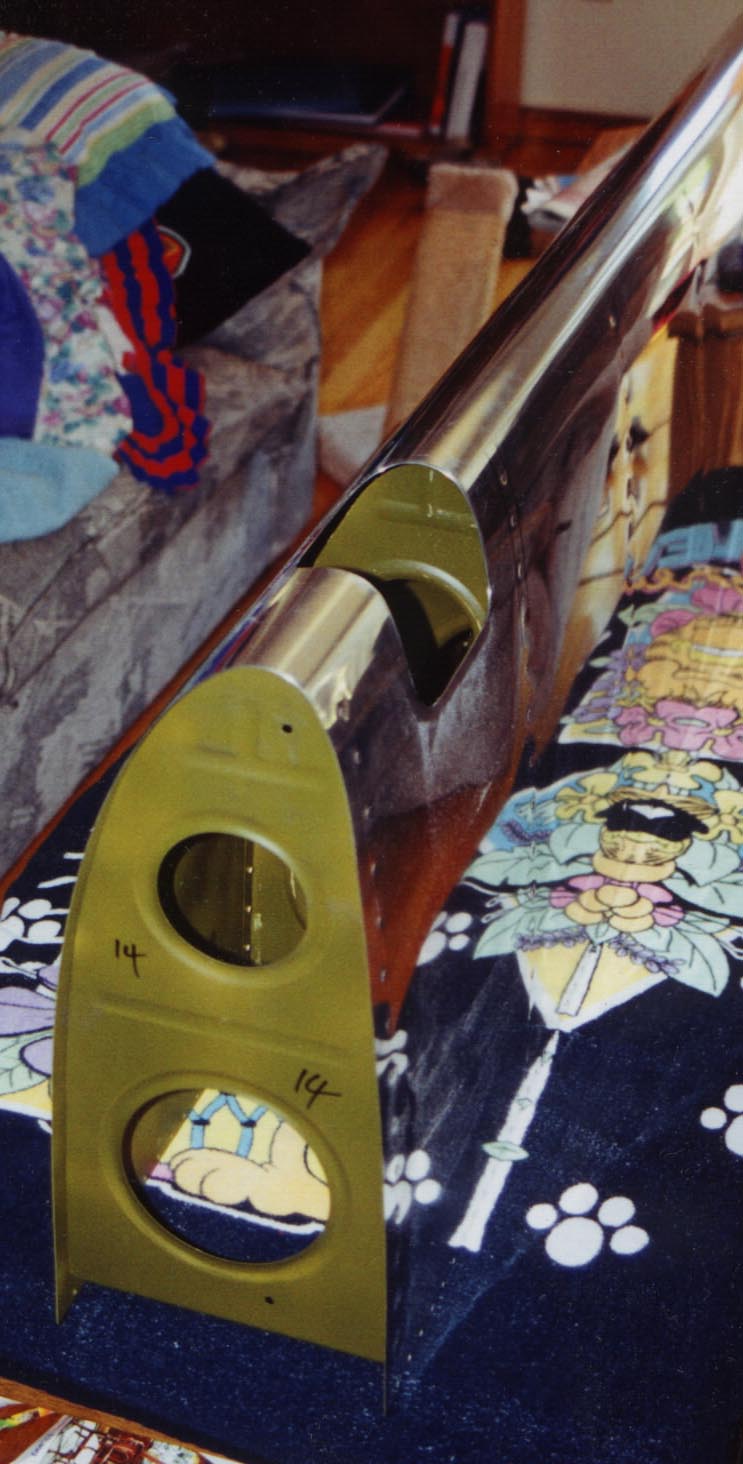 These close up views show the fixture installed, prior to fitting and drilling the plexiglass lens: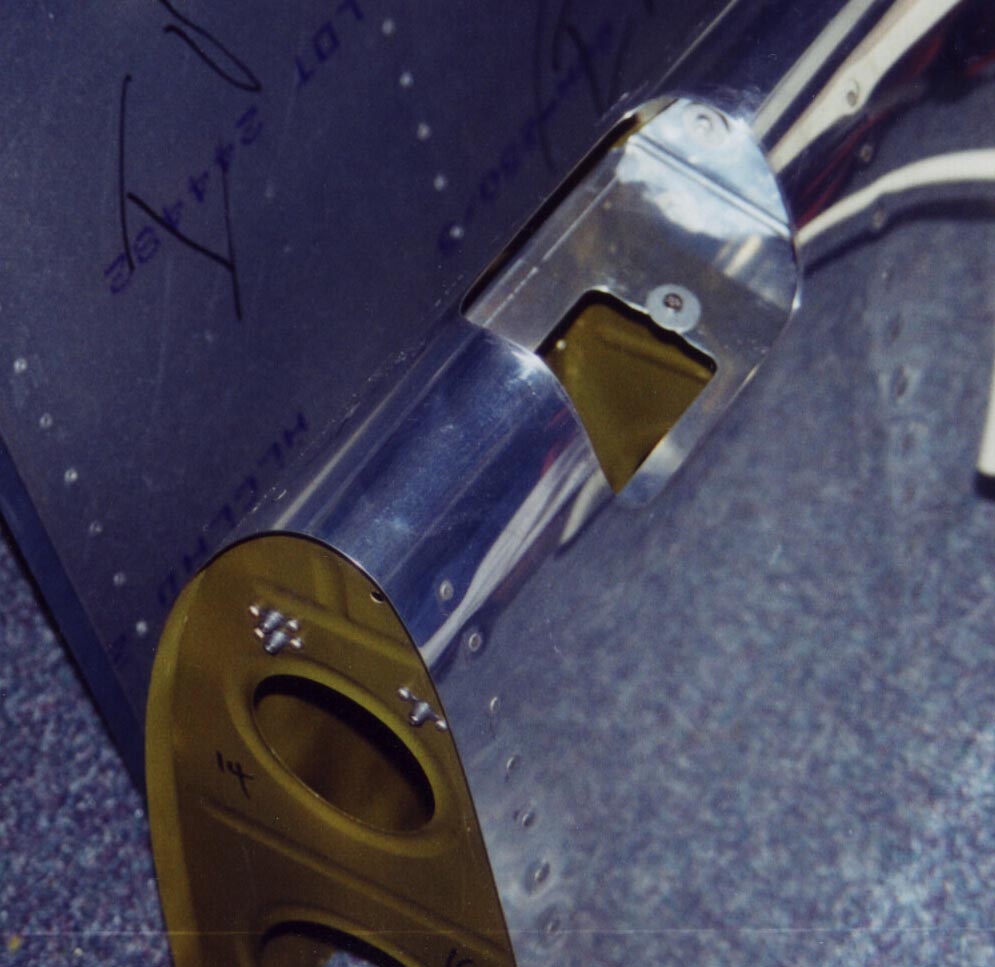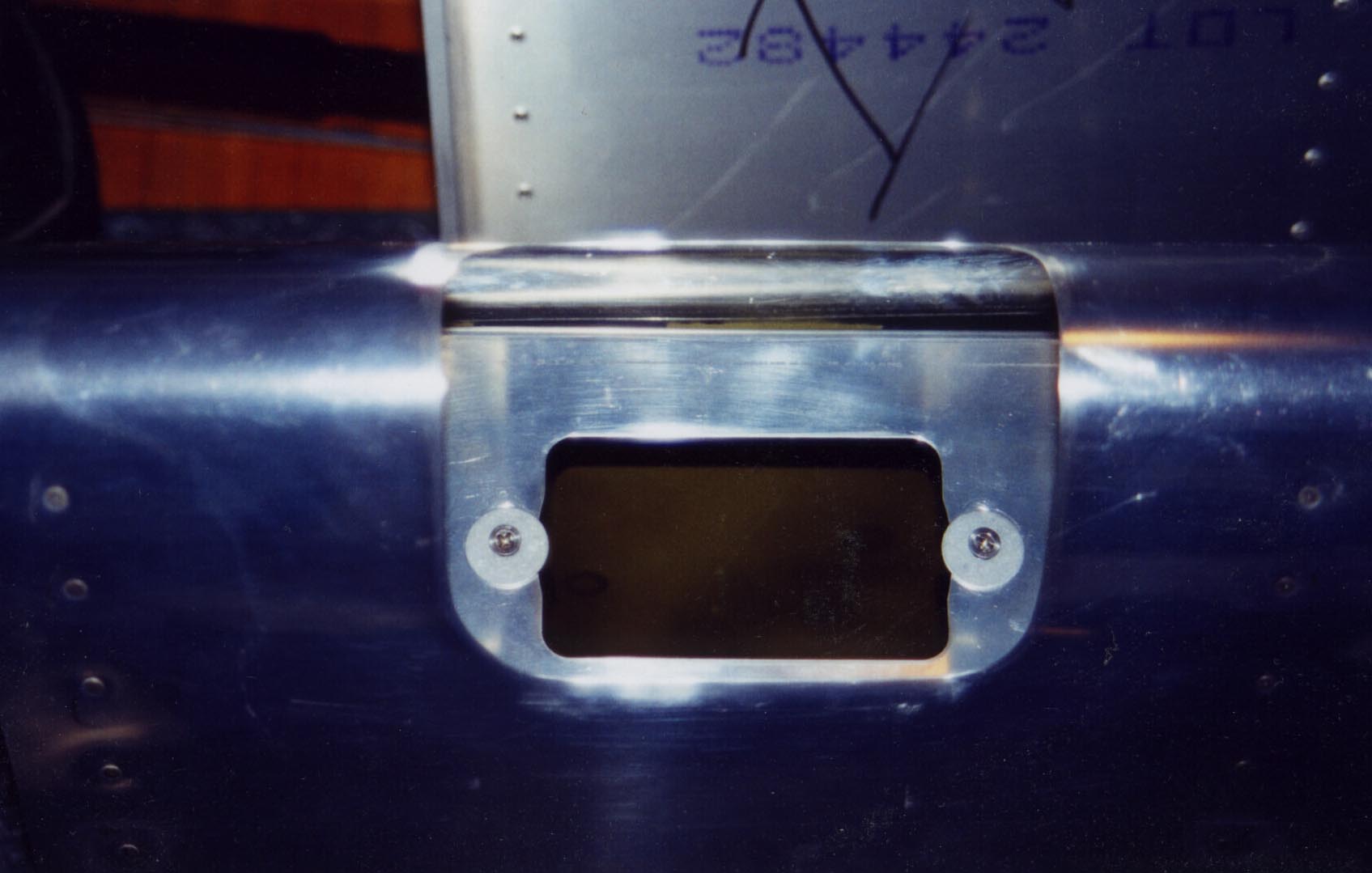 And on to the fuel tank, which is the inboard section of the wing leading edge. I could only work on one wing at a time in this spare bedroom work shop so you can see the other wing spar hanging on the wall in the background while the first wing is going together. Here are a couple shots of the fuel tank strapped in place on the wing for drilling to the ribs and spar: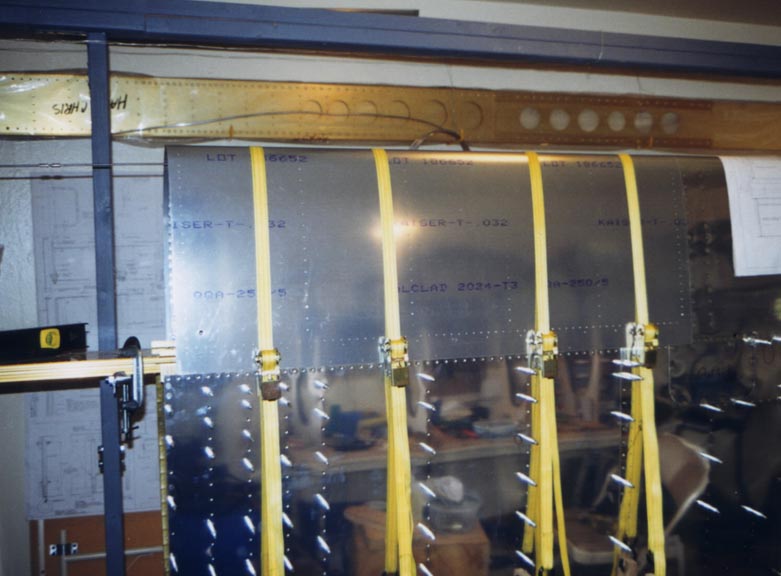 Same cramped building space / house in Monterey, so the fuel tanks and other parts were stored on shelves I put up in the kids' bedrooms. This picture shows a drilled and cleco'd fuel tank stored in my son's room. Next step with this tank was to rivet it together with the much feared, messy pro-seal tank sealant. It really wasn't as bad as all the stories I heard before getting to the tanks, but seeing as how I was building in the house, not in a garage or shop, I will say the smell of curing proseal will get the attention of your family....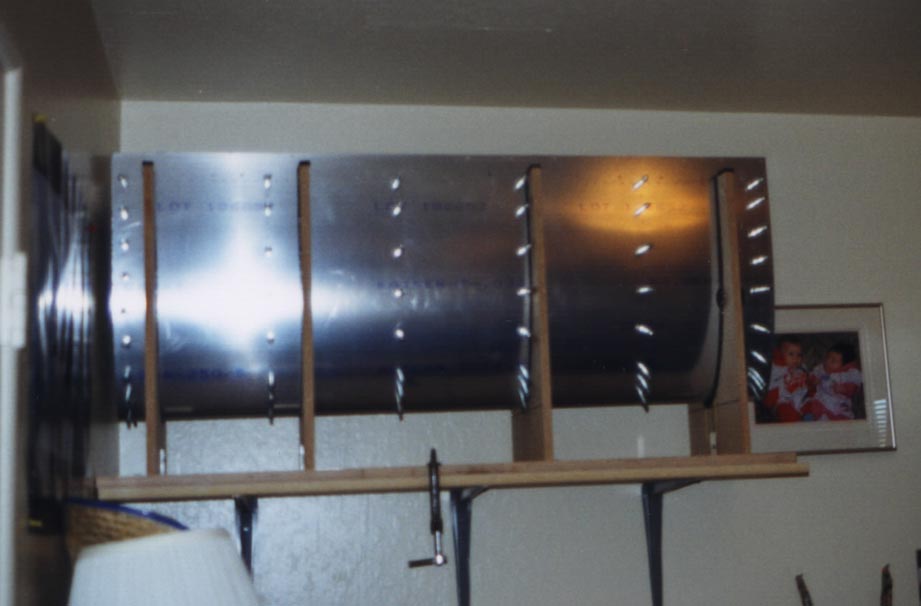 To make room in the bedroom shop for building the second wing, I needed a place to put the first wing; found just the right place on the living room wall (I have a very understanding wife, and like I said, it was a very small house with no garage):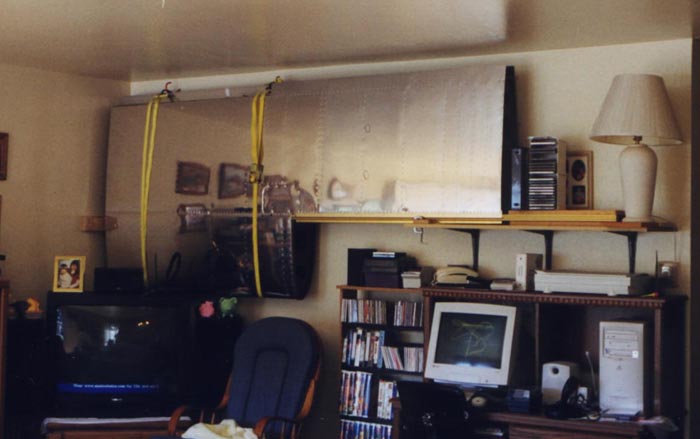 Wings: pg 1 | pg 2 | pg 3 | pg 4 | pg 5 | pg 6